Hello there! After our last trip to Krakow we totally fell in love with Poland and it's music. We had decided to spend our holidays discovering the country and participating in the polish jazz festivals.
We were already sure that there are plenty of great jazz musicians in Poland and excited to meet them during the festivals. Our first stop was in Warsaw – the capital of Poland. It's worth to mention the history of it – the city was almost entirely destroyed after the war, but then rebuilt and renovated. So we had  decided to visit some historical places like Museum of the History of Polish Jews, Warsaw Rising Museum and impressive Royal Castle.  Then we went to the traditional polish restaurant called Zapiecek and tried (of course not for the first time!) delicious dumpling plate. We love that dish and it was a pleasure to taste it again after some time!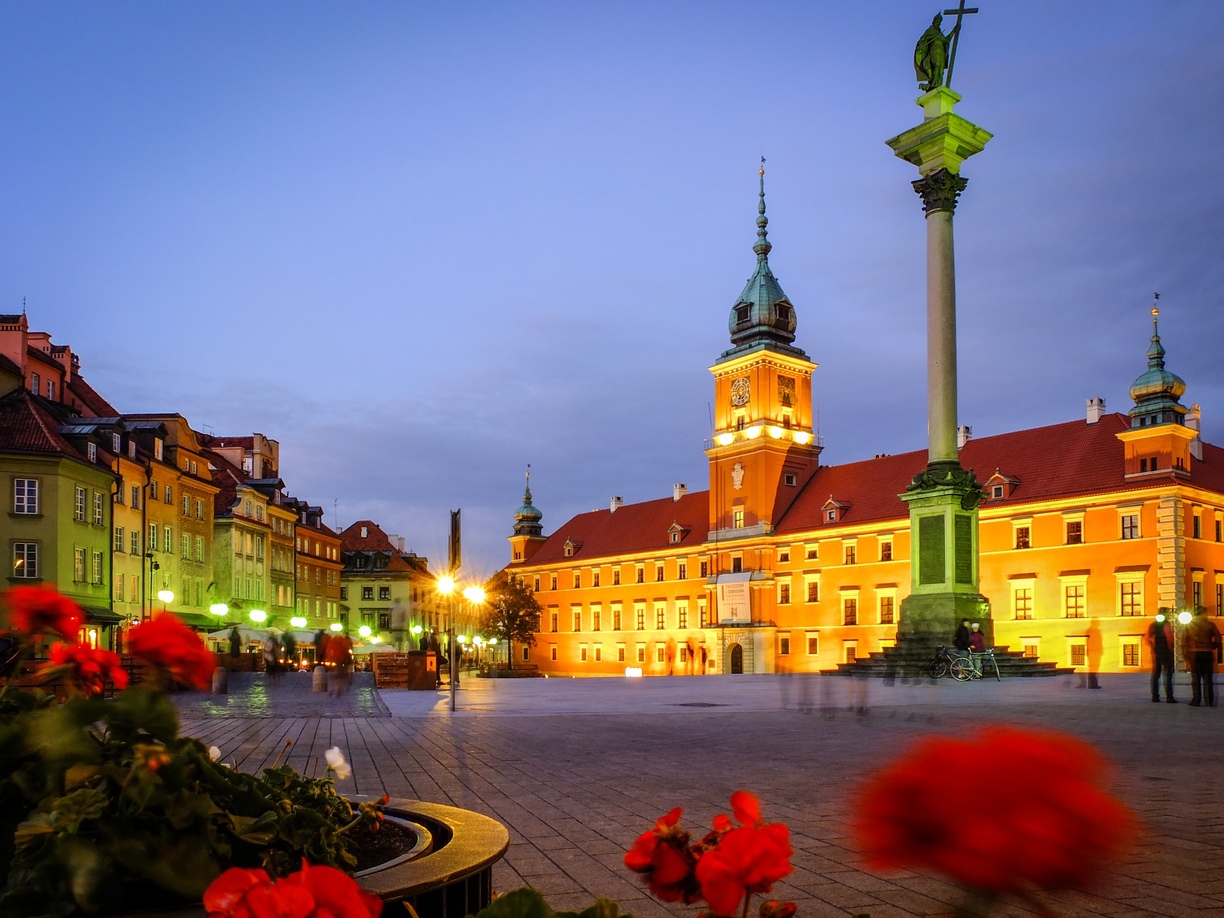 However, the most important stop for us was the International Open Air Jazz Festival that takes place at the Old Town in Warsaw. We were amazed by the incredible musicians performing there, as well as by the reception of an audiance, that was very enthusiastic. We participated in 5 big gigs and after the last one we met the musicians and wnet to a huge party, that was full of jazz and good vibes! The next day we had a train at 7 am so, obviously, we were kind of exhausted but it was definitely worth it!
Our train was heading to Wadowice – the small city in southern Poland. We've chosen this little town because of the jazz festival (not so little) that is organised there every summer. We saw Jamie Cullum , Melody Gardot, Patti Gardot and above all – Marcus Miller.  This legendary bass player stole our hearts with his solos and groove! Being there for three days was a pleasure and another awesome jazz experience for us. The only thing we regretted was that we hadn't musch time to visit the city. So we've decided to come back there but for that time we were rushing to Krakow to meet our friends. We met them on a prievious trip and were excited  to reunite.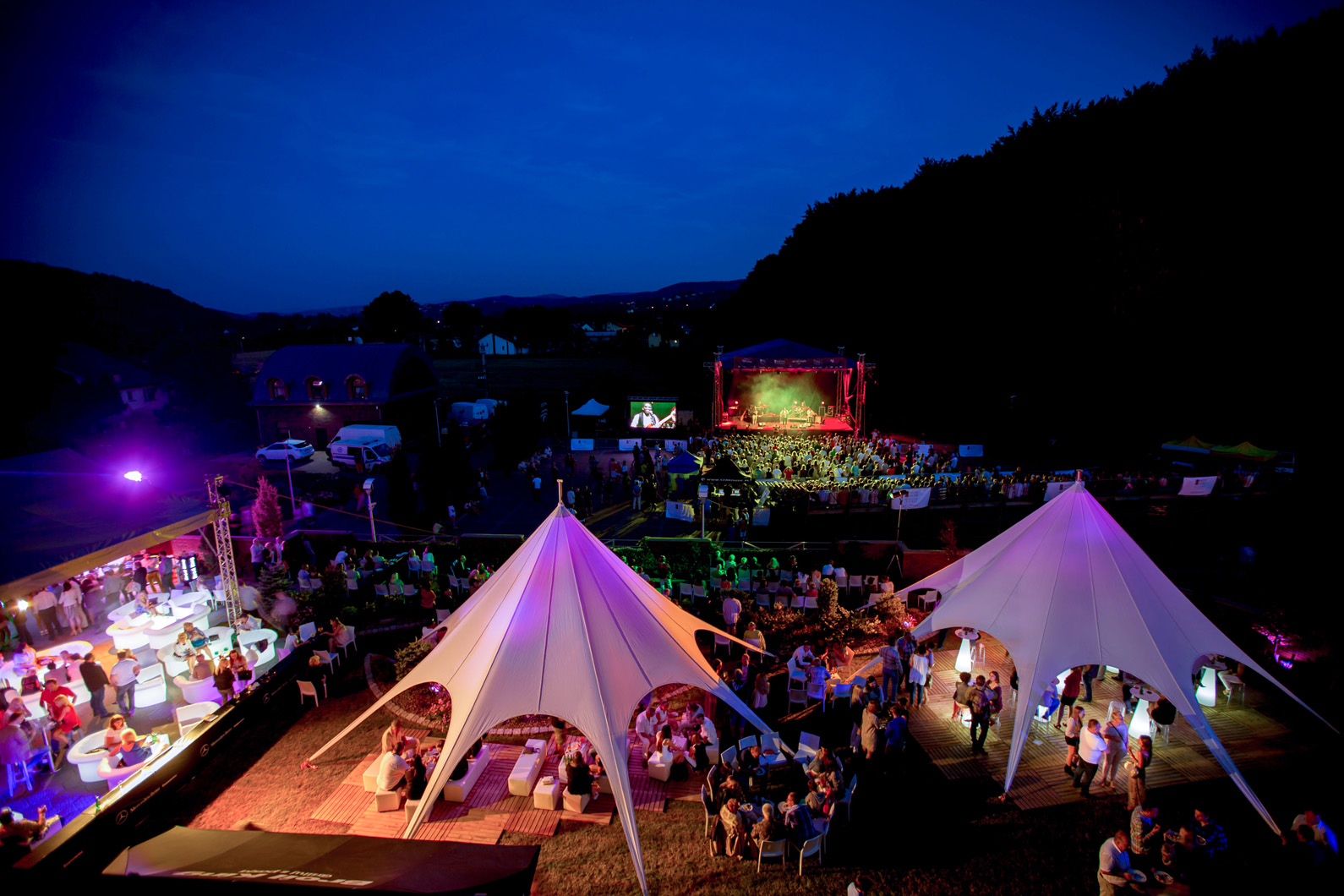 Our second visit in Krakow was also connected with the jazz festival. This is the obligatory summer destination for us from now on. During that time it is so easy to play on the stage with great musicians and forget about everything – just improvise! Anyway, it was really nice feeling to meet our friends in Krakow. One of them (great violinst) took us to his flat, where we were playing up all night. Fortunately, thier neighbours were musicians as well. Instead of calling the police they called us and asked if they can join the jam session. We stayed for one week in this awesome city surrounded by wonderful people and wonderful music!
However, we still kept in mind our plan concerning coming back to Wadowice.  We knew it is very popular in Poland, but not because of the jazz festival. It is because it was the home town forJohn Paul II – one of the greatest Poles in the history. We found it very interesting and asked our friends if they can reccomend us some good organised trip. We had decided to go for a John Paul tour (organised by KrakowDirect). During that trip we had a chance to explore places of important role in the life of pope. It was not only Wadowice, but also spots like Kalwaria Zebrzydowska and Lagiewniki. We were happy to learn something new and see how important figure for polish people was Jahn Paul II. What more, we couldn't miss the opportunity to try the most popular cake in Wadowice – kremowka papieska. It was the favourite sweet of Karol Wojtyla (the future pope). It was delicious indeed! To sum up, John Paul tour was very good choise – we enjoyed it a lot.
As we are still on the way – another jazz festival is on our list. We are going to participate inthe Solidarity of Arts. It takes place in northen Poland and we can't wait to go there. We wonder what's going to happen and how many amazing people we're going to meet.